Back To Our Services
There is no doubt that garage door openers are among the most useful electronic devices in every home or business equipped with a heavy garage door. That is why you should choose such a device with great care, keep it in optimal condition and get it fixed timely when required.
Opener Installation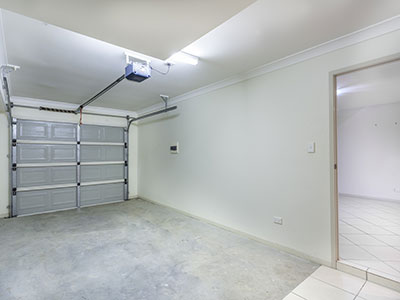 When it comes to getting a new device, you can choose from the sturdy chain drive units, the quiet belt drive models or the fast screw drive ones. There is also a choice between a traditional, sturdy and durable AC motor and a DC one which works more effectively, efficiently and quietly. All popular brands from Craftsman to Chamberlain offer systems of good quality backed with warranty. The installation process involves setting all components including the accessories such as the remote and the clicker in place.
Garage Door Motor
The role of the motor is to produce mechanical power. It is transferred to a moving gear which spins and turns a shaft with a sprocket on the other end. The sprocket works to turn the belt or chain sitting inside the rail. The belt or chain moves the trolley up and down the rail causing the door to open and close. When the motor fails, it has to be replaced with a new one.
Wireless Keypad
This is one of the most popular accessories for openers. It is mounted on the wall outside of the garage right next to the door. It enables you to open the door with its operator when you do not have a remote control at hand. You simply need to enter the correct code to initiate opening. Then a signal is sent to the receiver and transferred to the motor.
Opener Repair
When the moving gear, sprocket or trolley is broken, it should be replaced timely to restore the optimal operation of the opener. The rail may get bent or damaged, but this is less likely. If straightening does not work, it has to be replaced. Motor failure is a lot less common. When it occurs, a new motor has to be installed. The most common problem with the keypad is battery draining. The replacement of the batteries will resolve the issue completely.
For opener installation, repair and replacement, choose our professional services. Our company is available to provide full maintenance as well. At Garage Door Repair Callahan we work with electric operators of all types, ages and brands and our experienced specialists have the perfect solution to any issue.
Give us a call or send a message to get started. Go over our website to find out more about our services for automatic overhead doors.
Back To Our Services